Who? What? When? Where? And now – Why?
I just read a great article by Paul Marsden in social commerce today about the new Facebook "Deals" platform, which is aligned with its mobile "Places" app. Like "Places", localization based "Deals" does not only show users local businesses, that are close by – but also tells users why they should go there. It is an excellent way to drive traffic to POS by showing discounts, deals, goodies etc. the business offers.
The way "Deals" works is simple:
The app shows the places near the user
When the user clicks for more details, the app shows the exact location and the offer
If the user is interested, he can then tag friends with him and sign-up for the offer by "checking-in"
When the user visits the place, he can show "the voucher" to the cashier before purchase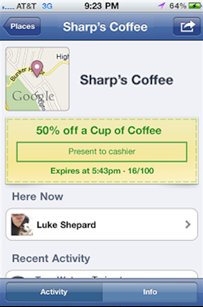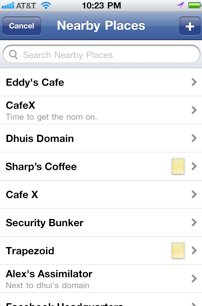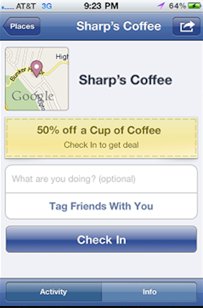 To create word-of-mouth, the app has also a possibility to add "invite friends" option – to enjoy the deal, certain number of friends must get the voucher through the app as well.
Please see the introductory video here.
The best thing about the app is that it is easy to use and free for local businesses. The possibilities this new interface offers are enormous considering that over 200 million people already use Facebook app and even in Europe Facebook has become the most popular social network used in mobiles. The mobile "single-sign on", that Facebook has launched to create smooth mobile commerce with apps such as Groupon's iOS/Android app, is also likely to increase its use.
For now it is only available in the U.S. but the international version will be available soon. I'm looking forward to it!