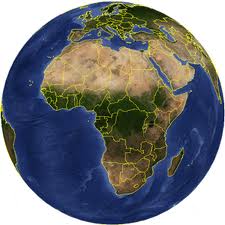 Research and Markets has published an interesting study of mobile communications and mobile data markets in 38 African countries. Due to the launch of prepaid services and the declining price of phones and tariffs, there are almost billion people in Africa who are now able to afford a mobile phone. Even if the biggest demand is in the major cities, mobile phones are also used in rural and other disadvantaged areas to increase accessibility.
The major highlights of the report:
Mobile market penetration in Africa is expected to pass 50% during 2010
At least eight African countries will have broken the 100% mobile penetration barrier by the end of the year while some African mobile markets are still growing at more than 100% per annum
Overall growth across the continent is expected to slow to 17%
Mobile ARPU has bottomed in some markets but is still falling rapidly in others
Some mobile operators are rolling out national fibre-optic backbone networks and are entering new service sectors under converged licensing regimes
Mergers and Acquisitions are expected to intensify in an increasingly crowded market
Smartphones and Africa – not as impossible combination as we could imagine.
The high price has kept most of the Africans off them so far, but after the boom of the affordable Smartphones these compact 'mobile computers' have grown both in its popularity and capabilities. They were originally targeted at the businessmen, yet they have begun to challenge the rest of the mobile phone market – and laptop market as well. Executive Fred Baumhardt stated at Microsoft SA's Tech-Ed Africa 2009 conference in Durban, that mobile devices such as Smartphones are entering the market four times faster than PCs or laptops. They have the potential to bring Internet connectivity and replace the need for other gadgets, providing considerable cost savings to many small businesses and consumers in Africa.
One example of the African Smartphone country is South-Africa:
According to a study by World Wide Worx, 75% of South African companies have already used Smartphones within their organizations. Two years ago there were almost none.
"These results show that enterprise mobility solutions are no longer just nice to have. They're essential for businesses that want to be competitive, responsive and efficient. Smartphones are now mainstream devices within South African businesses, but the smartphone revolution has only just begun. Enterprises should now be looking at what smartphones mean for their businesses in a more strategic and holistic fashion", declares Deon Liebenberg, Regional Director for Sub Sahara Africa at Research in Motion (RIM).
What makes Smartphones also relevant for the organizations is the size of the country. An organization's building may still be in one place, its people, activities, information, documentation and data can be accessed from anywhere.
The top 10 most popular Smartphones used in SA to access the internet, according to AdMob Mobile's Metrics Report April 2010:
1. Nokia N70
2. Nokia 6300
3. Nokia E63
4. Apple iPhone
5. Nokia 5800 XpressMusic
6. RIM BlackBerry 8520
7. Nokia N73
8. Nokia E71
9. Nokia 6210
10. Nokia 6110

However, what comes to mobile phone usage itself, South Africa is no longer as dominant as it once was. In 2000 it accounted for 74% of Africa's mobile connections, but in 2009 the percentage had dropped to 19%. There has been strong growth in Nigeria and Kenya, Ghana, Tanzania and Cote d'Ivoire have also increased the amount of African mobile connections.
What will be interesting to see is whether a continent far behind on technology will actually jump over the computer/laptop phase and acquire straight a compact affordable Smartphone.