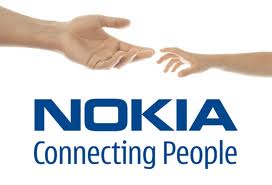 You have finally identified your key influencers in the blogosphare, now what? The question is delicate since even if you want to promote your product, you need to forget the usual sales speech. Wrong approach might be perceived in a negative way, since no one likes to be sold to. The strategy should be based on relationships NOT selling.
But what to do? Think "Out of the Box" like Nokia does.
To promote Nokia's navigation tools and accessories, the company decided to use a different strategy to reach its key influencers. Sexy sports cars were dropped at five different bloggers doorsteps and the quest begun. All bloggers were given Nokia navigation tools they could use in different missions. At first the bloggers had to find the car keys, then a enigmatic box, then another group of bloggers on bikes…The adventure ended at a hotel where all participants could try out all the toys and watch a little video of their journey.
The result is quite impressive: Nokia identified its key influencers, surprised them and gave them something to talk about. 1000heads created a great video case study, #NokiaNav: The Story in Full, which has already 2,500 views in Youtube. I recommend watching the video, since it shows a great example on how to create a real bond with the key influencers by moving the virtual relationship with bloggers into a real-life relationship. In the end of the video the viewers are directed to a special Nokia dedicated site.
Well done, Nokia.