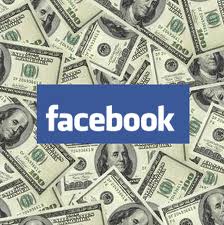 Facebook has a lot to prove. The much hyped Facebook IPO turned to be a fiasco, as the company and bankers evaluated the social network to be worth $100 billion while investors did not. Despite the little peak ($45 share) during the launch on May 18th 2012,  the Facebook share price has dropped from the opening price of $38 to about $28 this morning.
So, what went wrong?
Too high and optimistic expectations
First of all, let's look at the numbers. There is an impressive quantity of users in Facebook and the social network has been predicted to reach billion users this year. But does it justify that Facebook was being valued at almost 100 times last year's profits? This is much higher than tech companies Apple and Google, who in fact make much more money.
In addition to above, in February 2012 Facebook admitted that it did "not currently directly generate any meaningful revenue" from mobile even if more than 425 million monthly active users, representing 50% of the total MAUs, were utilizing its mobile products in December 2011. This has serious implications, which probably were not bypassed by the investors.
What comes to the launch itself, there were too many shares in the market. Also it did not help either that Facebook insiders, such as Facebook board member Peter Thiel, increased the amount of shares they wanted to sell. This raised suspicions – what did they know, that normal public did not?
Is it time to make Facebook users pay?
Facebook has launched a test in New Zealand to see whether it would be possible to make profit also with the users. According to CNET, the social media platform has recently tested out a new service that permits users to make their status updates more prominent in exchange for some money. The new service works like the premium ads to businesses. By paying $1.80 New Zealand dollars ($1.42 U.S. dollars), Facebook users can promote their status update and assure it remains in their friend's news feed.
If this business model would result successful, Facebook could possibly make a nice profit and gain investors' trust back. As the user's friend base, likes, groups, and applications grow, user's status updates are likely to get lost in the middle of it all. Facebook users also love friends' "likes" and comments, especially if we are talking about top influencers, and sometimes they have something important to say that is worth highlighting, such as a lost mobile or an item on sale.
On the other hand, the hidden/not seen status updates are mainly caused by Facebook's own features, issues and sorting algorithm, that sets up the top stories as default and makes everything very cluttered. It highlights stories such as the games people play, music they listen to, apps they use and articles they read – and do not forget to add the brand communications and ads on top. The social media platform has already been pushing its luck, and it is to be seen if this will provoke users to leave the site.
To be honest, I am interested to see how this works out and what users' reaction will be. How important showing status update is for users? How much are they ready to pay to be "liked"? And if they are ready to pay to be "liked", are they ready to pay to access the platform in the future? Maybe this is just the first step towards a Facebook membership fee.