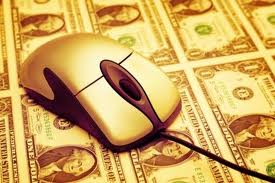 There are more than 500 million users in Facebook including 150 million mobile users. Platform's value is estimated to be 50 billion dollars and its estimated advertising income for 2011 is 4 billion dollars. However, despite of the statistics and impressive targeting Facebook ads have, they generated only half of the clicks in 2010 than traditional banner ads did – and the platform still charged advertisers more.
A study conducted by Webtrends, investigating more than 11 000 campaigns on Facebook, revealed that while average click-through rate (CTR) of the Facebook ads was 0.051% during 2010 (a click for every 2000 views), the CTR of the traditional industry was 0.1% (a click per every 1000 views).
And while the Facebook ad CTR reduced from 0.063% to 0.051% in 2010, the cost for click, CPC, increased from 27 cents in 2009 to 49 cents in 2010. Also, seems like Facebook is charging more for branding campaigns – around 20$ cost-per-thousand (CPM) for homepage placements and around 10$ CPM for internal pages.
What comes to the Facebook Self-Serve advertisements, a service where advertisers can create and distribute their own ads on the Facebook network, the results are not great either. According to the Yodle, which has been testing it since October 2010, even if the usability and reporting have improved, the average CTR was only about 0.038% and the average effective cost-per-thousand (CPM) was 23 cents. This rate is much lower than the average banner ad CTR of 0.19%.
Why Facebook CTR is getting lower and the cost is getting higher?
I had a chance to place the question to the Facebook representative during the presentation on Facebook advertising solutions today. It seems like the main reason for the higher price is that there are only four ad space units available and they are all auction based – basically the demand sets up the price. What comes to the CTR, he did admit it is low, yet apparently things are going to change this year.
Currently there are two kinds of advertisements with profile based targeting in Facebook:
Ad space unit: 4 small ads in the users profile page on the right hand side. Advertisers pay cost-per-click (CPC) and the price is auction based.
Homepage ad: one ad in the users homepage on the right hand side (under events). It is used for branding only and can be a video with comments, poll, event, like…Adidas used the video during the World Cup successfully. Advertisers pay cost-per-thousand only (CPM).
According to the Facebook representative, the platform has been playing lately with so called "sponsored stories", which are sponsored links showing friends/other users "likes", and the results look promising: there was an average CTR of 0.3% for ad units and 1-2% CTR for the homepage ads. What comes to the users, with friends liking the brand/ad/event there was an ad recall of 68%, the message was remembered twice as much and there were three times more actual purchases.
It was not exactly a direct answer, but a very interesting one yes.
So, why exactly Facebook ad CTR is so low?
The problem companies face with social network advertising is that users are not there to buy or search products, but to spend time and interact with their friends. Facebook users flip through an average of fifteen pages a day, so even if the ads are very well targeted user can easily become "blind"  if the same ads appear on all these pages. This ad fatigue has been pushing the average CTR down and advertisers' eagerness to conquer Facebook users has been pushing the price up.
Are sponsored ads the answer?
Now, will these new sponsored stories really more than double the CTR in 2011 as Facebook representative acclaimed? Maybe, maybe not. In the beginning these ads with "likes" might work very well since the recommendations are perceived positive and they stand out from the crowd. However, once everyone is on board and all the ads try to use this format, users are likely to start ignoring them again. And we are back in the square one. This is not good for the platform's long-term strategy, because increasing ad blindness and decreasing ad recall will cause a lower ROI for advertisers. And lower ROI will cause them to advertise less.
Yet the true strength Facebook has is its highly detailed database, which brings impressive targeting none of the other social networks can match. Or even your own database cannot match. Users are glad to give as much information as possible from their age, location and relationship status to their likes, preferences and interests. The audience is still growing and companies should definitely take advantage of it.

The key I think is to build first the Facebook brand page and your own fan base before advertising. After you have a nice fan base, take advantage of the Facebook's data to target exactly the people who are likely to buy your product. And yes, use the sponsored stories –  why not? The price is the same as for the normal ads and the results are better than your competitors' if you take advantage of the friends' recommendations before they do. Ads targeting friends of fans seem to last three times longer than normal ads, because new fans keep joining and therefore adding more friends, who in their turn will increase your potential targets.
Best bet is to advertise now to encourage people to join your fan base, because once they have done that you will be able to talk to them more directly through newsfeed and your wall posts. Then when it is time to drop Facebook ads, you will have your own fan base to exploit – for free.
Also, by search engine optimizing your Facebook page you will be able to reach effectively even beyond your Facebook fans and show up in Google, Yahoo, Msn and other search engines.