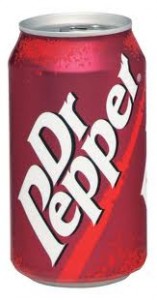 Coca-Cola and its brand Dr. Pepper wanted to take advantage of the Facebook wave, ignore the more traditional display advertising and take the campaign to the next level. The company wanted to reach teenagers and realized their target was bored on their friends' "normal" status updates. That age group was constantly searching for something new. Therefore, the company created an application together with the agency Lean Mean Fighting Machine, which allows Dr Pepper to take control of teenagers' Facebook status updates.
The promotion was the following: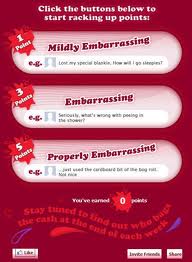 You let Dr Pepper take over your status updates, the more embarrassing they are the more entries into the weekly prize draw of £1000 you get
The more embarrassing they are, more points they're worth
The more points you earn, the more likely you are to win the 1000£
You can make 1 a day, and it will appear on your page sometime in the next 24h

1 point: mildly embarrassing
3 points: embarrassing
5 points: properly embarrassing
These messages were posted in user's status and could be seen by their Facebook friends. Innovative campaign, but following the brand's slogan: what's the worst that could happen?
Well, it's simple: to be blamed by the parents of targeting their children with references to a famous porn movie, be forced to apologize publicly and cancel the massive Dr. Pepper campaign.
It all started when a mom protested after seeing that her 14-year-old daughter's Facebook/Dr. Pepper status made direct reference to a hardcore pornographic film. After trying to brush it under the carpet, Coca-Cola had to finally apologize in public and stop the campaign. The company stated that the offending status had been approved by them, but they did not realize its true meaning. When the campaign was pulled off, the 160,000 teenagers who had signed up were not happy.
That's it? No.
Coca-Cola has stopped all ongoing advertising work with the agency behind the campaign and is seriously considering terminating the contract. That is going to hurt, since the agency Lean Mean Fighting Machine had just won the Coke Zero brand ad account.
This is an example when a great idea can go so wrong if everything is not well monitored and in control. It is understandable that the quantity of phrases was enormous, however it was an error not to check and read through them.
Small things can have big consequences in Social Media.