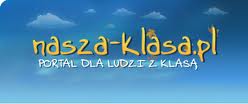 Social networking is exploding in Eastern Europe. A study by the Interactive Advertising Bureau shows that of all internet users surveyed in 16 European countries, Hungary was in top rank with 65% participation, followed by Romania at 61% and Poland at 56%. Most users are 18-34 year olds, yet older people have started creating their profile. Indeed an interesting audience to catch!
According to Facebook statistics, in 2008 the social network increased their users by 180% in the region and has now more than 1.8 million "active" users (once a week or more) in 19 countries. In the Czech Republic, the quantity of Facebook users doubled in 2009 to more than 1.3 million, 10% of the country's population. The phenomenon has increased in the country the number of advertisers on Facebook by 30% in 2009, according to Ataxo, In Serbia and Croatia it has more than 300 000 users in each country. In end of 2009 the network had obtained 271 000 users in Romania, but its competitor Hi5 gathered more than 2.3 million users (more than 10% of the population). The lowest figures appeared in Moldova and Belarus with under 10 000 users.
Is it all about Facebook? No. Foreign social networks are facing rough competition from local social networks that are increasing rapidly. For example, in Poland the largest social network, Nasza-Klasa is adding 20,000 new accounts daily. At the end of 2008 it had already more than 11 million active users and nearly 90% in Poland have heard about it.  An interesting detail is that it is also the 6th largest social networking site in the U.K. ahead of Twitter, according to Hitwise UK, since the "British" Polish community consists of about 500 000 people. Foreign networks are less known and popular in Poland: My Space.com is known by around 12%, Facebook only by 5%.

What comes to the Polish social media habits, 37% of Polish people create their own content on the Internet. According to the study by moje-ankiety.pl, social media is mostly used to talk with messenger and to find old friends (75.1% respondents). 68.7% likes publishing pictures and 50% write "on the wall". Only 25% likes to play games.
In Romania, Twitter gathered 11 000 Romanian users, with 1 000 users creating over 80% of the content.  It is not seen as a social network, but as an interaction zone used in integration with other platforms by bloggers and other social media readers/contributors. Youtube obtained 2, 000, 000 monthly unique visits, WordPress has 11 430 active users. These blog readers/writers are mainly 20-35 year olds (73,7%). They have higher income and education than the average internet user and 50% have finished their university studies. They interact considerably with the blogs they read, 44,7% has commented at least once. Of the foreign brands, Puma has already used blogs in its marketing and communication strategy.
The new, fast and free way of communicating, long distances and the increasing internet penetration in Eastern Europe might have their part on the recent boom. Or maybe it is the freedom of expression and individualism that result so attractive to the region. Time to throw the traditional media in the carbage? Maybe not yet, but it is surely time to add Social Media to the marketing strategy.