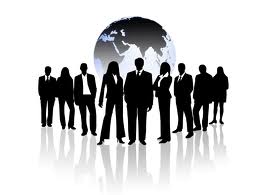 According to a report from AT&T exploring the adoption of social networking in the workplace and the rise of Enterprise 2.0 (4/2009), the use of social networking tools as part of everyday working life has led to an increase in efficiency. The study is based on 2,500 interviews in five countries (Great Britain, France, Belgium, Holland and Germany).
Adoption of social networks as part of everyday life at work in Europe:
Europe in general 65%
Germany 72%
Netherlands 67%
Belgium 65%
France 62%
Great Britain 59%
In Central Europe:
48% have adopted internal social networking tools
29% have adopted external tools
20% have adopted both internal and external types
74% of European employees believe using social networks and online communities provide great benefits in the workplace, including increasing knowledge and creating access to problem-solving solutions.
Top 5 business social networking tools:
Companies' own collaboration sites on intranets (39%)
Internal forums within the company (20%)
Company-produced video material shared on intranets (16%)
Online social networks, like Linked-in, Facebook etc. (15%)
External collaboration sites on the web and internal blogging sites (both 11%)
10% or fewer employees use other types of external social networking sites on the web, such as external forums (10%), social video sites (7%), external blogging sites (6%), social photo sites (4%), external bookmarking sites (3%) and microblogging tools (2%).

Large companies have adopted this way of working more than SMEs; however for SMEs the focus is on the use of external networking tools.