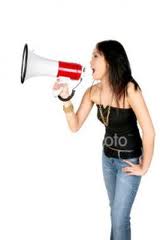 According to an interesting study on the global trends of social media use, released recently by Trendstream,  consumers in the Asia Pacific region trust and engage with brands that communicate with them through social media.
Compared with the rest of the world, respondents in the Asia Pacific region appreciate more the brand-driven communities, fan pages, and blogs and declare that these improve their opinions of the brand. In the US, Latin America, and in Europe, consumers prefer the face-to-face communications, however the Chinese and South Korean consumers prefer online recommendations from a contact or a friend.
"This trend may well be based in certain Asian populations' positive attitudes towards technology and the Web, coupled with their preference for privacy", mentions Idil Cakim of Golin Harris in his article.
The used Global Web Index, based on 32,000 online interviews across 16 countries, can be a good indication what programs and channels should be used across the world. It is important to know how your audience prefers to receive the communications to get the message through – and in a positive way. In 2010, if you are calculating the media budget for the Asia Pacific region: invest in Social Media!