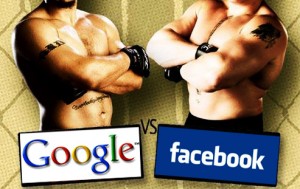 While Facebook is threatening Google in search, it seems like Google is starting to focus more on social. There has been a lot of buzzing around the web about Google's new social media platform launch at South by Southwest Interactive (SXSW), but Google firmly denied they will be launching a new social network. At least in SXSW.
After the rumours died, new ones started. People are speculating that Google will launch a new social network in May at their annual developer event. True or not, there is no smoke without a fire.
But if Google was to launch a new social media platform, would it succeed? To be honest, Google has already tried social networking world twice, but somehow it did not go as planned.
First try – Orkut
First time Google went social was by launching Orkut in 2004. In the beginning the social media platform was invitation only and kicked off quite well. First popular in the U.S, the platform was later on conquered by the Brazilians. The most used language becoming Brazilian lead Americans to abandon the platform, but large number of Indians found Orkut very attractive. The platform has currently more than 100 million members and it is one of the most visited websites in India and Brazil. 48% of the Orkut users were from Brazil and other 39,2% from India in April 2010.
But even if 100 million is a nice number, it is still a bit far from Facebook's more than 500 million users.
Second try – Google Buzz
What can I say: a PR disaster. Only few days after launching the new social tool in 2010, company had to apologize publicly for offending the privacy rights of its 176 million Gmail users.
The idea was good: the tool allowed users to share photos, messages, status, links and videos with their Gmail contacts. Now where things went wrong was that Google implemented the tool directly into Gmail to take advantage of their existing user base. Being pressured by Facebook and Twitter, Google decided to act fast and did not consider that many users did not want to be followed without their permission.
The result was a bunch of very angry users and a lot of negative buzz.
Third time lucky?
"I've seen google circles, and it looks awesome. Tip of the iceberg too."
O'Reilly Media founder Tim O'Reilly
According to ReadWriteWeb, Google's new social media platform (Google Circle?) would allow users to share photos, videos and status messages – but only with the contacts they actually want to share them with. Not with all the Gmail contacts they have…this time.
Google refuses to comment the rumours and did not release the new social media platform in SXSW as highly speculated. However, as we know, Google has a reputation of releasing new products and features before they even are ready – and then improving them by trial and error. It might be that Google has finally learned its lesson third time around and decided to wait until the new social media platform actually works.

If that is the case, we could well be up to something. Google has been concentrating recently in the fast delivery of the half-made products without seeing the big picture. If there is a new Google social media platform, that is well done and strategically planned, things could get interesting. Not to forget the strong members Google has behind the scenes: Chris Messina (BarCamp, hashtags) and Jonathan Sposato (Piknik and Phatbits – Google Gadgets).
Then again, this could also be a publicity stunt to create expectation around the new platform. Or Google really does not want to create a social media platform for the third time, but prefers simply buying a platform such as Twitter with billion tweets per week, highly active Asian user base and 182% increase of mobile users in 2010.
Could Google challenge Facebook in Social?
More than 500 million is a lot. More than 500 million and growing is even worse. Most likely all these people would not change from Facebook to Google Circle, but then again Charlie Sheen got 1 million Twitter followers in one day. Nothing is impossible.
I am hoping for a solution that integrates the search, social, mobile (Android OS), augmented reality and something that makes it highly viral. Or that Google buys Twitter. At least things would surely get interesting in the social media world.