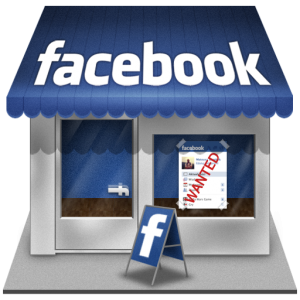 "In three to five years, 10 percent to 15 percent of total consumer spending in developed countries may go through sites such as Facebook"
Mike Fauscette, Analyst, IDC Consulting
There has been a lot of debate whether Facebook can be used for pure sales purposes or if brands should only concentrate on increasing brand awareness and engagement.
Dr Paul Marsden, Syzygy's Social Media specialist, published recently a very interesting white paper 'F-commerce; Selling on Facebook, The Opportunity for Consumer Brands'. The report is based on an 18-month study tracking the emerging trend of f-commerce and provides an overview of consumer brand f-commerce identifying the key risks and opportunities setting up a shop on Facebook brings.
Interestingly the report does not only focus on 'social consumer', but talks about 'SoLoMo consumer'. A consumer who connects with brands not only through social, but also location-aware and mobile technology. With emerge of these new technologies, the way consumers engage with brands has changed during years. Users want information in real-time, on-demand and on-the-go. Taking advantage of different channels, SoLoMo consumers have built their own trusted networks of friends and experts and are less likely to be influenced by advertising or marketing messages. This is where F-commerce kicks in – it offers brands a way to move away from the pure marketing messages towards building a real brand advocacy.
However, only setting up a large e-commerce store on Facebook would not work. Instead, by focusing on the three key 'advocacy activators' ( Experience; Involvement; Incentives), brand can reach SoLoMo consumers and use f-commerce to drive sales and activate brand advocacy.
I would recommend downloading the white paper  – it gives a great insight and information on the f-commerce sales and brand advocacy (and it is free!)