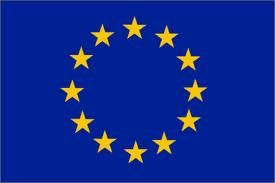 European Parliament's Internal market and consumer protection committee has adopted this week (8th Nov 2010) a report on the impact of advertising on consumer behaviour by French MEP Philippe Juvin.The report focuses on intrusive new advertising techniques that have arrived with online social networks, forums and blogs.
Even if the current EU legislation (2005) battles against aggressive and misleading advertising, it does not cover fully the new online advertising practices, such as abuse of data privacy by targeting individual's interests or community managers who pretend to be consumers and leave comments and information in the forums. These practices should be controlled by the message board monitors and require "behavioural advertisement" warnings, says the Internal Market committee. Consumers must receive clear, accessible and comprehensive information about how their data are collected and used. This private information cannot be used without consumers' opt-in.
Data privacy and ads tailored to individuals
Law makers want to prohibit certain intrusive practices, such as:
"Robots" on Google's Gmail service that are able to scan private emails for keywords to automatically generate targeted advertisements.
Practices that tailor advertising to individual consumers' needs involving retrieval of information from social networking sites such as Facebook and "geolocation" services via  mobile phones connected to the Internet.
The report states that these practices constitute "an attack on the protection of privacy when it involves tracking individuals", e.g. with cookies or profiling.
"Behavioural ad" warning and data collection
Lawmakers also suggest implementation of "the clearly readable words 'behavioural advertisement' into the relevant online advertisements along with a window containing a basic explanation of this practice" e.g. posts from advertisers posing as consumers on Internet forums.
The report also demands the Europe Commission and Member States "to ensure that different levels of data collection are kept wholly separate" and stresses that consumers must be well informed on how their data is been used and what it is used for. This information should be kept and used "only by explicit agreement by the consumer".
Hidden advertising
The current EU legislation does not cover yet the development of "hidden" internet advertising, which happens in forums where consumers post comments to one another about products or services. This may not only mislead consumers, but can also ruin a company's brand image with one click. An example would be TripAdvisor, which received complaints from hotels and restaurants accusing the company of many users' defamatory comments.

According to the report, Member States should "encourage the emergence of forum observers/moderators who are alert to the dangers of hidden advertising".
Transparency and education
The Commission is asked to develop an EU web site labelling system, modelled on the European Privacy Seal, that certifies a site's standard of data protection. To monitor and control the websites, the report suggests the use of  EU-wide simultaneous web site "sweeps" carried out by Member States. To protect and educate "vulnerable consumers such as children", the lawmakers urge EU commission to develop an EU advertising literacy programme modelled on the UK's "Media Smart" initiative and create information campaigns to warn consumers of "hidden" forms of advertising.
If this new legislation goes through, CRM and data collection through Social Media will surely become more complicated. What will happen to Facebook and its huge database it sells to the world, targetted advertising based on key words, cookies and consumers interests, LBS, Facebook Deals@Places, etc…? Who draws the line between customer service in forums and "hidden advertisements"?
The report was approved in committee with 30 votes in favour, 1 against and 2 abstentions. The plenary vote will take place in December.
Note: The report has been plenary approved in December.