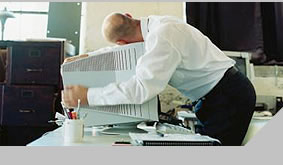 After the recent launch of Google+ pages, companies and marketers around the world are debating whether it is worth investing money and time in another social network especially taking in account the effort an international social media strategy requires. On the other hand, there has also been discussion whether it would be worth ditching the website and replacing it with a Facebook page.
It takes a bit of convincing to encourage top managers to invest in social networks, but once you have started, engage successfully with your audience, and see referrals and leads coming in – are you able to stop?
Growing dependency on Social Network platforms
How dependent are we on social networks? Many companies are using Twitter for customer service, communicate with consumers through Facebook newsfeed rather than newsletters and news articles, and promote in TV commercials their Facebook page instead of the official site. Also, in place of the own database acquired via website, brands are directing the communication to databases owned by social networks.
For some companies, such as Zynga (FarmVille, Mafia Wars), the situation is a bit more complicated. Even if the interconnected business model has allowed the social gaming company, which has 60 million active users in 166 countries, to grow faster, it is highly dependent on Facebook's platform and user base. "We generate substantially all of our revenue and players through the Facebook platform and expect to continue to do so for the foreseeable future. Any deterioration in our relationship with Facebook would harm our business", says Zynga's IPO. This means that despite Facebook policy changes that have been negative for the business, Zynga cannot leave the platform in close future even if it would try to diversify to other networks, such as Google+.
Co-dependent Business Model
According to Kevin Werbach, a Wharton legal studies and business ethics professor, Zynga's dependency on Facebook could show a preview to a dominant business model for the future digital world, that revolves around what he calls "real-time value webs."
"We're seeing that model play out today with the rise of digital platforms such as Facebook, Google, Apple and Amazon.com. They are offering services to customers directly, but also providing the infrastructure for ecosystems of other companies," Werbach states. "In a digital era, everything is potentially interconnected. Companies are no longer isolated islands."

It is not obvious whether in five years the users will still visit the company websites or whether they will only use social networks and apps to check the latest news and offers. The social networks have re-designed and developed their businesses as platforms, and offer a starting point for emerging companies willing to grow fast. The same trend goes beyond social media: app developers are reliant on iPhone OS and Android, and Japanese app developers are dependent on cell phone carrier NTT DoCoMo.
Worldwide Social Network referrals
But which social network brings the most traffic? In Q3 2011 Facebook was the biggest traffic driver worldwide with 63.5% of the social network referrals, while Google owned Youtube followed it with 21.2% of the referrals.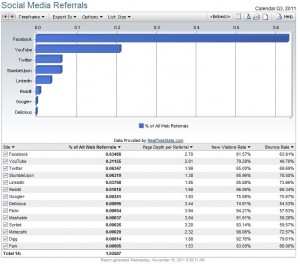 Twitter and StumbleUpon followed with 6.3% of the social media referrals each, Reddit drove 1% of the traffic to the websites, but Google+ only reached 0.2%. However, to put it in perspective, even if the new social network was launched just few months ago, Google+ brings 2 times more referrals than Delicious, 4 times more referrals than Flickr and 6 times more referrals than Mashable.
The small amount of Google+ referrals might also be due to the lack of brand presence and brand pages on the platform, and the situation may change in few months since Google has now enabled Google+ pages for companies. The power balance is likely to get even more interesting, since according to Spotify investor and former Facebook President Sean Parker, the influencers are now leaving Facebook and moving to other social networks.
Dependency between Social Networks
Despite of the fierce competition between different social platforms, interestingly there seems to be also certain dependency between the  networks. For example, 28% of the traffic to Google+ comes from other social networks. To put this in context, 6% of the users go to Facebook from other social platforms and 22% of the traffic arriving to YouTube comes from social. Twitter has the highest dependency compared to other social sites with 32% of its traffic coming from the other social networks.
It might be that in the future companies and social networks become so interconnected that neither can survive without each other. Or then we hopefully find a more convenient business model.