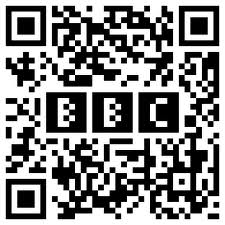 The QR codes have been highly popular among users as well as marketers in Japan for past few years, where almost all mobile devices are sold with a QR code reader software. Now QR code usage is growing exponentially worldwide: according to ComScore in June 2011, 14 million mobile users in the U.S., representing 6.2% of the total mobile audience, scanned a QR code on their mobile device. What comes to Europe, in EU5 region (France, Germany, Italy, Spain and UK) 4.6% of mobile users and 9.8% of the smartphone owners scanned a QR code during the same time period.
It seems like QR code is an exciting, effective new marketing tool … or is it?
What is a QR code?
Developed in Japan, a QR "Quick Response" code is a specific two-dimensional code that is readable by Smartphones. The numeric codes are a great way to enhance marketing and content, however QR codes require that users have a QR code reader installed in their Smartphone and they link to a mobile website.
QR code can be read by scanning the code with a Smartphone, which allows the user to access the encrypted content. Users will be then directed to the mobile site in the internet, where they are able to discover additional information or buy the product online.
How to use QR codes in marketing?
There are many ways to use QR codes in your communication campaigns to enhance the user experience and connect with the users:
Implement QR code in your offline promotions: QR codes are a great way to connect offline with online through for example print ads, TV, magazines, posters, and direct mail, but do not forget usability, for example billboards on highways and underground are not likely to work.
Implement QR code in your online promotions: implement QR codes to your website, online promotions, microsites, social media, etc. to enhance the content.
Engage with audience with location-based QR codes: let users interact with you via QR codes on windows, maps and other physical signs. This could be for example used as part of a mobile game or competition linking to reality allowing users to search and discover next steps or locations via QR codes.
Surprise with QR codes in unusual locations:use QR codes in unexpected locations such as buildings, museums, windows, etc. to provoke users…they have even been used in tombstones. In South Korea one of the supermarket chains created a digital supermarket in a tube station, where users could use their Smartphones to scan the QR codes and put the products in their shopping cart. These were then delivered home when they returned from work.
Use QR to provide contact information: Add QR code with contact and route information into business cards, flyers, event handouts, event invitations, etc. (but remember to add text contact details as well, since not all prospects have a smarphone or QR reader).
Give special QR discounts: implement an offer specifically targeted for the QR code readers to give users feeling of exclusivity and to push them to buy the product/service.
Enhance product and in-store information with QR codes: give additional value for the users by implementing a QR code with additional product information and reviews in product packages and promotional offers. You can also add product usage information such as recipes, manuals, show-and-tell videos, post-purchase information, etc. and product origin information, for example where, when and how the product was made/cultivated, if the pesticides were used, etc. A pioneer in this field is the Japanese food wholesaler Aeon, which has been providing information via QR codes since 2004.
Who uses QR codes?
What comes to the QR usage demographics, according to ComScore study, 60.5% of the users who scanned a QR code in the U.S in June 2011 were male and 53.4% were between 18-34. The usage of QR codes sounds even more interesting when you take in account the income: more than 1 out of every 3 QR user in the US has a household income of at least 100,000$.
How and where mobile users interact with QR codes?
In the US most of the users (49.4%) scanned QR code from a printed magazine or newspaper, product packaging (35.3%) was the second popular QR source, followed by website (27.4%) and poster/flyer/kiosk (23.5%). Interestingly, 13.4% had scanned the QR in business card/brochure, 12.8% had scanned it in the store front, and only 11.7% on TV.
But where do mobile users scan QR codes? According to ComScore, in the US 58% of the mobile users who scanned a QR code did so at home, 39.4% scanned the code in retail store, and 24.5% in grocery store. Almost 20% of the users scanned the QR code at work, 12.6% outside or in public transport, and 7.6% did so in restaurant.

In Europe 57.4% of the mobile users scanned a QR code at home, 22.6% scanned it at work, and 20% scanned the code outside or on public transport. 18% of the users scanned a QR code in retail store, 17.2% scanned it in supermarket and only 5.7% in restaurant.
Increasing global QR code usage
In Q1 2011 worldwide QR code usage grew by 61.9% over Q4/2010. The US (181%), the UK (167%), Netherlands (146%), Spain (94%) and Canada (94%) were the top growing countries.
Top countries QR code usage Q3 2011:
Japan
US (51%)
UK (8%)
Netherlands (4%)
Colombia (4%)
Canada
Italy
Germany
Spain
Brazil
Mexico
Saudi Arabia
What comes to the mobile OS, in Q2 2011 Android phones lead iPhones with more than 8%, but in Q3 iPhones are responsible for 30% of scans while Androids are responsible for 23%.
Exciting for marketers, confusing for users
While the marketing usage of QR codes is increasing globally, the users still need to learn how to use them. According to a new research by Archrival, QR code is an ineffective marketing tool when targeting young people and it lacks attractiveness. When Archrival interviewed more than 500 university students in the US, they found that these have very little interest in QR codes. Mostly QR codes are ignored, even if 81% of the students has a Smartphone and 80% has seen a QR code in some occasion.
Why the lack of interest? According to the study, only 21% of the students had managed to scan a QR code. There were difficulties because some students believed that they only needed a camera to scan the code and were not aware that they would need to upload an app. Many of them got bored during the process because it took a long time and others directly did not want to download a scanning app.
These are important obstacles marketers need to take in account while using QR codes in a strategy directed for young consumers. Let's remember that what comes to the trends especially in technology, the trends do not spread from old to young consumers, but it is the youth who start the trends that then spread to mainstream.
Even if the QR codes have a lot of potential, the fact people do not know they need to use specific applications to read the codes or how to get the apps to view the content is without a doubt one of the big challenges marketers are facing. However, if the QR code reader would be automatically integrated in mobiles like in Japan, the mobile users would be more likely to adapt the new tool.
Anyhow, QR codes are a great way to link offline to online and enhance the user experience. It might be worth experimenting with the QR codes now when the audience is smaller so by the time QR codes become mainstream you have the experience and knowhow to beat the competition. That is if the users actually learn how to scan them.