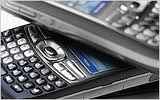 According to the Google Mobile presentation I participated in December, in Q1 2010 mobile search queries from high end phones on Google grew 62% over the previous quarter. Concerning the e-commerce, Google mobile searches on shopping-related keywords have grown 2500% in the past three years. It is clear that instead of only focusing on desktop SEO, there are real possibilities in mobile SEO that should be taken advantage of. Companies are still strugling with the "normal" SEO and do not have time/resources/expertise to mobile optimize. It means that including mobile optimization into the strategy can improve considerably the campaign results with a lower cost, since there are less competitors bidding for the mobile search keywords. For now.
Mobile optimization in a nutshell:
Separate Campaigns
Optimize Your Keyword List
Create Compelling Ad Text
Bid and Budget for Mobile
Track Your Performance
Optimize Mobile Website
Test, test & test
Very interesting point that came up during the presentation was the difference between website SEO and mobile SEO. Even if the mobile SEO is still taking its baby steps, after trial and re-trial Google's conclusion was that different strategy and separate campaigns are the best way to guarantee stronger results.
Why to use a different strategy:
Location based targeting: Desktop is primarily used in one location, while mobile is used in multiple locations.
More refined targeting and creation of personal experience: Desktop SEO is for the masses, but in mobile SEO there are different networks and devices that can be separated.
More correct ad format to provide the best user experience: Desktop is usually used in times of leisure, while mobiles are mostly used in times of need (except games, social networks etc.)
Best method to interact with users: With desktop only website based internet can be used, while with mobiles there are both website based internet and apps available.
Why to target mobile separately:
Separate campaigns mean you can isolate performance on mobile and then optimize keywords, ad text, bids & budgets without affecting your desktop campaign.
More control: Set bids and budgets just for mobile, run separate reports to track results and optimize more easily.
Relevant messaging: Include messaging with a strong mobile call-to-action and use relevant ad formats.
Better targeting: With Google AdWords you can target different carriers and devices.
Examples:
Location extensions – ads are relevant to the user's location
Click to call – users click the number to connect to your business
Mobile site links – mention you have a mobile site.
Click to download – users click to download pdf, free app, information…
If you are also using Yahoo!, one feature the company has is its new mobile oneSearchTM service. For example, searching for 'Cinema' shows a list of cinemas close to user's location providing him their address and phone numbers. When user clicks the 'Call' link next to a number, a call dialogue box opens on the phone.
Bid & Budget:
Ads appear on high end mobile devices as the default, but the competition in mobile search is stronger for fewer ad slots (5 on mobile vs. 11 on desktop). However, for now the price is still lower than with desktop, because of the smaller volume of bidders.
Competitive bidding:
Ads appear above the search listings
A maximum of two slots
High visibility and higher CTR.
Non competitive:
Ads appear below search listings.
A maximum of three ad slots.
Users have to scroll to see ads, lower visibility and CTR.
Get spidered and indexed by mobile search engines:
Mobile optimization does not work, unless you are spidered and recognized. Main issues that may cause your site not  appearing in the search results are:
Spiders may not be able to find your site
The spider must crawl your site before it can be included in the search index. If you just created the site, search engines may not yet be aware of it. If that's the case, submit your site to major mobile search engines for quick spidering.
Spiders may not be able to access your site
Some mobile sites refuse access to anything but mobile phones, making it impossible for spiders to access the site, and therefore making the site unsearchable. For example with Google, the crawler for mobile sites is "Googlebot-Mobile". If you would like your site crawled, allow any User-agent including "Googlebot-Mobile" to access your site. Please note: Google may change its User-agent information at any time without notice. That is why it is good idea to verify first that it really handles Googlebot in here.
Search engines cannot recognize your mobile URLs
Once spider crawls your URLs, it checks whether the URL is viewable on a mobile device. Pages that are not viewable are not included to the mobile site index.  Make sure that your URLs' DTD declaration is in an appropriate mobile format such as XHTML Mobile or Compact HTML.  Mobile search engines  have more trouble digesting invalid code, so to be safe use 100% valid XHTML 1.0 code. It will assure that mobile search engines will not have any trouble with your site. For more information, see the Mobile Webmaster Guidelines.
It is also a good idea to ensure that each of your pages has at least one incoming link.