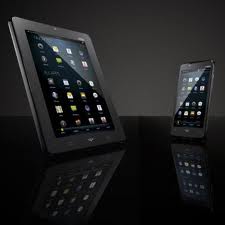 E-commerce, M-commerce, now T-commerce…just like Smartphones, the amount of "tablets" such as iPads is increasing across the globe. In 2010 Apple sold 14,8 million iPads and the Analyst IDC estimates the number of tablets, not just iPads, to reach 44 million in 2011. Meanwhile, according to Forrester, many retailers report that over 50% of their mobile traffic is now coming from the tablets.
What is very interesting is that a study by e-commerce platform provider Shopatron, supporting more than 800 brand stores in 35 industries, claims that the conversion rate from tablets is much higher than conversion rate from mobiles or even PCs. According to the study, the average conversion rates for non mobile optimized pages (iPhone, Android, iPod…) was an average of 0.37%, yet the average conversion rate from iPad was a whopping 2.04%. For some of the e-commerce stores the iPad conversion rate was double than the conversion rate from personal computers.
Are tablets better for e-Commerce than Smartphones?
Smartphones used for investigation
Consumers are using mobiles to investigate before buying a product, but not for actual transactions. Currently 6-8% of the retailers' traffic comes through mobile, but only 1% of the final purchases are done by mobile.
This is mainly because, unless the web is mobile optimized, transactions through mobile are not very user friendly, especially if the user has to fill up long forms. Instead, Smartphone is ideal for users to investigate products and do a pre-purchase at any time in any place. Consumers access mainly the product price, availability and client reviews. During the weekend consumers dedicate 30% more time on investigation than other days per week
This reflects in the number of searches. According to the Google Mobile, in Q1 2010 mobile search queries from Smartphones on Google grew 62% over the previous quarter. Concerning the m-commerce, Google mobile searches on shopping-related keywords grew 2500% in the past three years.

To enhance users mobile shopping experience, here are some tips on how to mobile optimize your site.
Tablets used for purchases
Let's face it: tablets are bigger and with a bigger screen the shopping experience is closer to the familiar PC e-commerce experience. The buying process is also much simpler. It can actually turn out to be much richer and exciting with a touch screen giving the user a bigger possibility to interact with the brand and the store.
And of course, another reason is that there are far too many non mobile optimized sites. A webpage that is unpleasant to browse in a mobile looks slightly more appealing in a bigger tablet screen. Still not optimal, but better.
Tablet users want more precise and up-to-date information than mobile users with all the details of the product, purchase process and delivery. To give users what they want, make sure that the page is "tablet optimized" and the shopping experience as simple and pleasant as possible. Make sure the "shopping basket", product price and image (and discount if applicable) are always clearly visible. Also test the page in different tablets and check that the content is easy to navigate. Include user reviews and comments and optimize the user journey by making payment and delivery fast and effective.
Tablet, Smartphone or PC?
Why not all three? Whether you call it E, M or T, online commerce is increasing fast and retailers should compensate the decline in physical store sales by investing more in online reputation and sales.
Tablets are coming and offer very nice figures. PC still drives most of the traffic and sales. Smartphones maybe are less likely to be used for transactions than tablets, yet mobiles are considerably increasing the traffic to the actual POS. Besides of search and product investigation, users rely on them to find locations and deals near by, check opening hours, and compare prices online. The potential they have to drive sales offline and online is enormous.
By taking advantage of different channels and devices retailer can stay ahead of the competition, create strong online reputation and increase the number of leads. Therefore it is not wise to concentrate only on one channel, but to invest in e-commerce, t-commerce, m-commerce as well as mobile search.